Hiking Tours in Orlando, Florida
Discover the World, One Hike at a Time
Experience the serenity and adventure of a day hike tour led by our seasoned guides! These experts will unveil hidden gems, enrich your understanding of the region's history, and introduce you to the captivating Floridian foliage and wildlife that call it home. With their extensive knowledge of the area's weather, terrain, and wildlife, you can hike with confidence, knowing you're in capable hands. While you relish the journey, allow us to handle the details and ensure your safety and enjoyment.
Every full-day hike package includes a professional guide and trail snacks to keep you energized. Reach out to us today at 407-267-9950 to discover more about our offerings or to reserve your unforgettable hiking experience!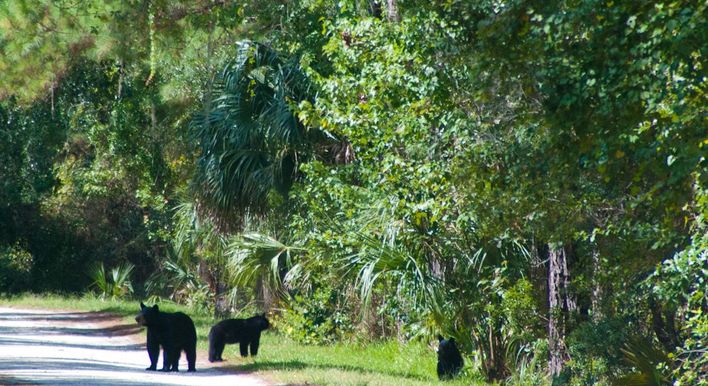 One of Seminole County's most delightful natural lands, Black Bear Wilderness Area offers some of the best birding and wildlife watching in the region. True to its name it is a place to find bear scratches on trees, bear prints on the ground, and the Florida black bear itself. This trail is one of Florida's most beautiful hikes and showcases Florida's enchanting jungle-like floodplain forest.
This is a loop trail and requires commitment to complete the entire loop, there are no shortcuts. The rugged terrain provides for a more challenging hike than usually encountered in Florida but rewards you with stunning views of the St. John's river and many wildlife sightings.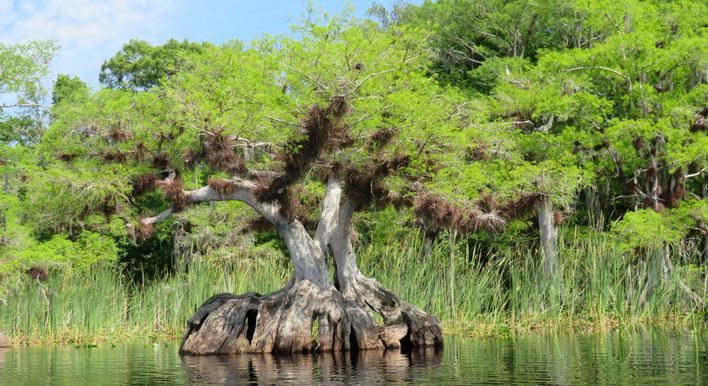 This tour is spectacular and one of our well kept secrets! It elicits a tranquil feeling giving you a chance to unplug. This is a beautiful and enchanting area. Lake Norris and it's bald dwarf cypress are a stunning and evoke the feeling of a fairytale landscape, especially when viewed in the fog. Wildlife is abundant here! One of the special highlights of this area is the high concentration of osprey nests that sit in the top of the cypress trees that are on the perimeter of the lake. If you are light on your feet you may also see deer, otter, black bears and, foxes on your hike.
This is an out and back trail with gorgeous views!
It's Not Just a Walk, It's an Adventure!
When you lace up your hiking boots and set foot on the trail, you're embarking on a journey of self-discovery and exploration. Every step is a chance to connect with the world around you, to breathe in the fresh air, and to witness the wonders of nature up close. It's about challenging yourself, pushing boundaries, and conquering new heights. From the rugged terrains of majestic mountains to the serene paths through ancient forests, every trail offers a unique experience that leaves an indelible mark on your soul.